Malvern Cold Laser
Erchonia Cold Laser
The cold laser allows tissue to heal from pain and injury as well as restore communication to body parts and the central nervous system.
How does this happen?
Myotomes become weak for the following reasons:
Acute and chronic injury
Body compensation for abnormal motion due to chronic subluxation patterns
This muscle dysfunction creates in imbalance in the joint complex making ones movement inefficient and therefore more prone to injury. The cold laser is used to restore communication between the CNS and the weakened muscle. This is based on Dr. Jeff Spencer work referred to as upregulation.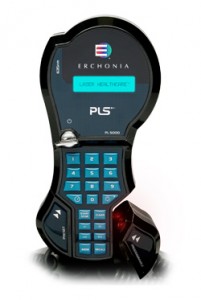 Other uses:
Injury repair
Myotome upregulation
Cranial nerve balancing
Fracturing healing
Gait training
Upper body upregulation
Lower body upregulation
Scar balancing
Post-surgical wound healing
Sports Injuries
Emotional Stress
Pediatric application
To find out how you can benefit from the Erchonia Cold Laser, contact us today!
---
Mariano Holistic Life Center, Inc. | (610) 640-4673