Mariano Holistic Life Center invites you…
To help us provide Thanksgiving dinners to The Home of the Sparrow – (An organization that assists in transforming the lives of homeless and low-income women and their families in the Malvern area) to have a Thanksgiving Dinner on our Patient Appreciation Day November 12th, 2014.
New patients will receive: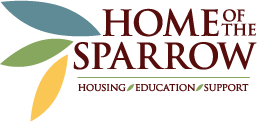 A Complimentary Health Screening
Full Comprehensive Exam (if deemed necessary valued at $280) for only $97
Proceeds from all New Patient Exams will be donated to Home of the Sparrow.
This is a great time to introduce our practice members, friends and families to our brand of holistic chiropractic health care.
Spinal Adjustments on this special day are complimentary for existing practice members in exchange for 2 of the list of items for the food basket. Come and join us for Food and Refreshments in celebration of YOUR Special Day!
Please call our office to make an appointment at 610-640-HOPE (4673)
---
Mariano Holistic Life Center in Malvern or at DrMariano.com