My Life Flashed before my eyes, years ago, in 2009
It was 8:15 pm on Wednesday, January 15, 2009, I had just finished my Transformational Healing Seminar at my office. There were about 9 practice members that attended that evening's workshop. It was a typical day at the office seeing and helping many of our practice members.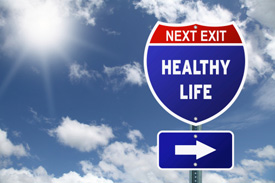 I began heading home, was very tired, nothing too out of the ordinary, my typical day at the practice. I was feeling a bit out of breath and my hands seemed a bit colder than usual. I was also feeling a sharp pain in between my shoulder blades, as if I had worked out extra hard lifting weights at the gym.
On my way home, I decided to get an adjustment from a colleague of mine. After arriving at my house I told my wife that I was feeling as if i couldn't take a deep breath and that my hands and fingers were feeling extra cold. She said, that I must be extra tired and that I should go to bed.
I attempted to go to bed but was still feeling very uncomfortable and unsettled so I got up. I was beginning to feel really tired and it was really hard for me to take a deep breath. It was now 9pm. I went downstairs and decided to call my trusted mentor from NEUROMODULATION TECHNIQUE, Dr. Les Feinberg. I described my symptoms to him and asked him if he would muscle test me to see what was going on with my body.
He advised me, based on my symptoms, to go to the emergency room and have them evaluate me. I decided to follow his advice and drove myself to the local hospital. I admitted myself and my wife followed shortly, after leaving our children with the neighbors.
The emergency room team conducted a battery of blood tests, EKGs, and others tests that I vaguely remember. We waited until it was about midnight before we decided that we should go home because the doctors could not find what was wrong with me. All the testing they did all seemed within normal limits. I was beginning to get annoyed and insisted that we should both go home because I had to be at the practice the next day. Besides I was beginning to feel better.
The physicians advised me to do one more test just to rule out one more thing. I decided to have a CT scan done just to appease them so I could go home. After I had the CT scan done, I was my usual jovial self and was joking with the CT technician even though I was really tired.  I was about to walk back to the room that I occupied at the ER when he told me that I should probably ride the wheelchair back. I told him i didn't think it was necessary because I felt fine. He insisted that ride the wheelchair back. The test results took about 45 minutes.
My wife and I just sat in the ER raring to get out of there. We were both sure that they would release us in just a few more minutes. All of a sudden a team of doctors arrived at our door and gave me the NEWS. She said, "hi Mr. Mariano, I am Dr. So and So. Your CT scan shows that you are experiencing an aortic dissection. That means that the arch of the largest blood vessel in your body is tearing and you are bleeding from the inside". You will need open heart surgery as soon as possible."
My wife and I were stunned! I wasn't ready for this. I have two young children, one 8 years old and the other 3 years old. Besides, I don't even have a written will. The doctor continued, she said "Your type of aortic dissection is a type A dissection. In our hospital we only repair type B dissection. So we have to transport you by ambulance or by helicopter depending on what your insurance will cover".
A few minutes later she informed me that I was going to be Life Flighted to the Hospital at the University of Pennsylvania. I thought to myself, "I've never ridden a helicopter, but Ive always wanted to ride one, so this was my chance". For some odd reason, I wasn't as excited as I should be regarding the prospect of riding a helicopter.
The next thing I remember, after saying good-bye to my wife, I was riding the copter in the dark and very cold night. It was January after all and it was about 12 degrees fahrenheit that night. They placed noise cancelling headphones on me while they put the gurney that I was on in the bowels of the helicopter. The ride was very surreal to my, it was almost like watching a movie in slow motion.
I arrived at the HUP helipad after a very quick 20 minute ride. The medical staff that greeted me from the helicopter asked me my name and if I knew why I was there. I said yes. Then he put the anesthesia mask over my face. I tried to tell him that there was no air coming through. He insisted that there was. It turns out that by that time, I was bleeding  very badly, that my lungs were filling up with fluid. That was the reason I was having trouble breathing.
I was told that they sawed my chest open and chilled my body down to 30 degrees fahrenheit. They cut out my aortic arch and replaced it with a gortex material. During surgery, they discovered that not only was my ascending aorta tearing but, the tear was migrating to my descending aorta as well. They had to repair that as well by installing another graft in there. They found my aortic valve hanging by a thread. But fortunately, they were able to save it. That allowed them to avoid installing artificial valves in my heart. The surgery lasted for approximately 10 hours. Though I was in severe pain when I awakened, I was very thankful for modern medicine for saving my life that morning.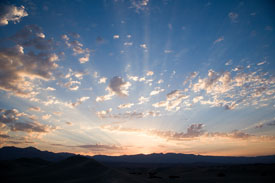 The first person that I hazily saw as I entered in and out of consciousness was my dear friend, Dr. Leo McCormick. Apparently my wife had followed me to the hospital the night before and had been up the whole time during my surgery. Dr. Leo told her to go home and that he would wait there by my bedside. I could not express my gratitude enough for his labor of love for sitting there with me giving me a familiar face to look at as I faded in and out.
The next several days, several of my relatives from the Philippines, Masachussets, Maryland, my doctor friends and my wife's friends all took turns visiting me and sitting with me while my wife would go home and check on the boys.
It was a painful, fearful, journey of healing. I will write another detailed blog at another time to elaborate on my journey. My purpose for writing today's blog is to express my gratitude to as many people as possible. So here goes, and please forgive me if I forget to mention your name. I was pretty well drugged up and in severe pain from having my chest sawed open and wired together with eight wires.
Thank you to my God for giving my another chance in life to continue to live my purpose of helping people change their lives for the better by helping them learn the principles of life and health. To my wife who suffered with me the whole time I was recovering. To Dr. Feinberg who performed remote NMT from Oregon to help my body heal energetically. Dr. Kit Hyatt for sending my hundreds of dollars worth of her homeopathic remedies by overnight mail. Dr. Don Weiss who came to my hospital room to do his energetic magic. Dr. Dean DePice and Dr. Dave Parker for visiting me and telling me that I was merely making an excuse not to attend the TLC SEMINAR that was going on that day that they visited me. My Mom Estela for flying all the way from the Philippines. My Mom Susan for flying all the way from Seattle and staying with us for several weeks to help me recover (and loaning me money to float us because I couldn't go to work).
My aunt Idy and uncle Ephraim who came all the way from Maryland. My sister Snow and her daughter Samantha, also driving from Maryland. My favorite uncle and aunt Pam and Raul from Silver Springs, MD. My good friend Bob Rosenberg who brought me some books to read and some Reds and Greens nutritional powder to drink instead of the nutritious hospital food that they served me to help me get well. My wife's friends Mary Goodwin, Lauren James who sat at my bedside as my wife went home to the kids. My accountant, Rob, and the many friends and acquaintance who visited me, including Dr. Jeff Chamberlain. My tita Norma from Boston, Tita Nenen from Spain.
I also want to thank the Drs. who came to help adjust me at my house when I was recovering at home. Dr. Paul Mychaluk, Dr. Jackie Russell, and Dr. Henry Bullita. To Dr. Brandy and Arthur Nemchenko, Dr. Jeff Chamberlain, Dr. Rachel Glass, Dr. Andrew Colyer for taking turns covering my practice while I was gone.
And last, but not least, I want to thank my holistic cardiologist, Dr. Kristen Soly from Cape Cod, who guided and encouraged me during my painful, and fearful recovery. While the traditional cardiologist I originally went to were only interested in giving me medications, she coached me in a holistic way.
Not only did she ease my fears, but she also shared with me her amazing wisdom, borne out of her many years of helping people heal naturally, even though she began her training as a traditional cardiologist. She many times, reassured me that I don't need to be afraid of death. She told me that I will not die until my God-given purpose here on earth is finished. Rather than just writing a prescription, coached me on how to eat, breath, exercise and meditate. I can't thank her enough for her care. I still communicate with her to this day.
I can't express with enough words my deepest gratitude to all of you and all the friends and my practice members who donated money and brought food to our house after hearing about my situation. Thank you to my brother, Mike and my friends Rich and Ernie who called me every week to talk to me for several months after my incident to encourage me. And lastly to my wife, Heather, who through it all stood strong by me and took care of our boys while I recovered. Thank God for all the holistic work that several of the colleagues that I mentioned, I was able to return to work after 6 weeks.
Thank you to all of you for sharing my journey. Be glad for your life and love everyone as much as you can. Our time here on earth is very limited. Live each day as if it were your last.
With Love and Light,
Dennis M. Mariano, DC, DICCP