Pain-Free Pregnancy is Possible
Stay Comfortable and Healthy With Holistic Chiropractic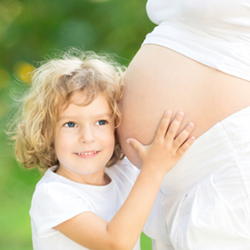 Our 23 years of practice we've found over and over again that women can have a pain-free pregnancy even up to the day of delivery.
Pregnancy puts a great deal of stress on a woman's spine. The weight of the growing baby pulls on the lower back. Hormonal changes loosen ligaments, which also makes the spine more vulnerable to misalignments. Misalignments can cause pain, most often in the lower back and legs. They also can distort the communication to her uterus. That can result in early labor or false labor pains, and stress the baby.
Regular Holistic Care Can:
Reduce or eliminate back pain
Help correctly orient the baby for labor
Contribute to smooth labor contractions
Whether you're having your first baby or your fifth, treatment here can help you and your baby remain pain- and stress-free through delivery.
It's worth a try. Contact us today!
---
Mariano Holistic Life Center, Inc. | (610) 640-4673