Skeptics Are More Than Welcome
Bring Your Questions and Doubts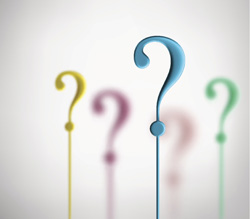 Some of our patients come in for their first visit with a degree of doubt. No wonder! Often they have already been through many doctors and specialists without success. They're frustrated and upset.
We completely understand.
The good news is, you don't have to "believe" in our approach for it to work, any more than you have to "believe" a cast will help a broken leg. In the same way, Dr. Mariano's holistic care provides needed support, and your body does the actual healing for itself. We've found this process works for thousands of patients, and we're confident it will work for you too. You'll see the difference starting with the first few adjustments.
We work well with medical doctors. This is not an either/or approach. But there are things that western medicine doesn't do very well. Chronic issues, Ongoing wellness and Improving athletic performance are a few of them. These are areas where holistic chiropractic excels.
Bring your questions to your first meeting with us. We're more than happy to talk about our methods and why they work!
For my son and me, Dr. Mariano has just been a treasure!
What about payment?
Chiropractic Plus More
We are able to achieve outstanding results by combining multiple approaches to address each person's unique challenges. Our holistic practice includes a range of techniques for better wellness:
Gentle adjustments to the spine correct challenges to your nervous system that are causing pain or other health problems.
With simple pressure on an extended arm, we "ask" the body what areas need attention. When the muscle gives way, we know we've found an issue that needs to be addressed.
The cold laser stimulates various cell processes and has been shown in clinical trials to reduce pain and help healing and improve function.
Skillfully applied supportive flexible tape that promotes circulation and helps to stabilize joints and muscles for a more balance body. Advanced Fascial Movement Taping (FMT) helps you perform at your best even if you are hurting.
Supports your body's need for various kinds of nutrients, including herbal, mineral and vitamins. Recommended based on your body's specific responses to muscle testing.
The use of very dilute herbs, minerals and other natural substances to treat symptoms without side effects.
Neuro Emotional Technique (NET)
A pathway back to old, harmful holding patterns in the body created by events in your past. Helps erase old self-sabotage patterns resulting in a new outlook on life. Offers significant relief for many patients.
Reduces pain, releases spasms, and provides relaxing, healing stimulation for circulation and the immune system.
---
Mariano Holistic Life Center, Inc. | (610) 640-4673