Meet the Mariano Holistic Life Center, Inc. Team/Partners
A Mission to Support True Wellness
Many people come to chiropractic only after they have had issues for months or years. It's exciting to see their chronic pain and symptoms almost magically disappear. People are able to do things they love again, and often tell us we "gave them their lives back". Better still is helping our patients stay well, with regular visits that keep their bodies working at optimum health. We find it most rewarding to work with people who are committed to maintaining their health at the highest standards.
---
Dr. Dennis Mariano – Holistic Chiropractic Doctor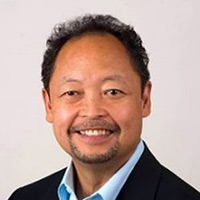 I grew up in a household of doctors. My mother, aunt and uncle are all physicians; many others in the family are nurses and doctors too. Chiropractic became a calling after it helped me with a problem that even doctors couldn't seem to address. At a gymnastic class in college, I had fallen on my neck attempting to do a vault on a pommel horse. While the neck didn't hurt afterwards, several weeks later I began to have stomach pains that wouldn't go away. Several medical doctors in different specialties were unable to help. As the weeks passed without improvement, a co-worker recommended that I try chiropractic instead. To my amazement, not only did the stomach pains disappear, but so did the severe allergy and hay fever symptoms I had had for several years. I was fascinated, and decided to investigate chiropractic as a career. Since starting my own practice over 25 years ago I've seen the same kind of dramatic results happen literally thousands of times, for all kinds of patients. It is a very rewarding way to spend my days. We love caring for children, moms and dads and as well as athletes. Several times a year, I attend continuing education classes to learn more, gain additional certifications, and discover new ways to enhance our patients' health. I live what I teach, getting weekly chiropractic care, exercising regularly, eat healthy organic food, and using Science Based Nutrition testing to ensure that I am getting the right nutrients. My wife and sons also get regular care.
---
Renie Pugh – Licensed Massage Therapist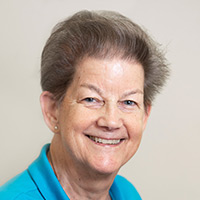 Renie provides massage therapy as part of an overall chiropractic care plan. The muscle work she does, "makes chiropractic adjustments easier and smoother, and helps them to hold better." Besides these benefits, a session on her table is an extraordinary experience in its own right. Patients leave deeply relaxed, and feeling the full healing of her attention, care, and highly-tuned skills. Renie has been a devoted chiropractic patient herself since 1987, and observes that when you begin, "big changes happen. It introduces a whole new life in body and mind." After spending many decades as a counselor for people with addiction issues, she had a life-changing experience while getting a massage one day. "A lightbulb went off. This is what I am meant to do." 20 years later, she's never looked back. "It brings me joy when a client that comes in with a complaint walks out without it," Renie says. "I'm always so delighted to be able to relieve the pain and distress." Her office is conveniently located upstairs at Mariano Holistic Life Center, Inc..
---
Heather Melton-Mariano – Licensed Massage Therapist and Accounting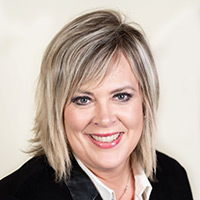 Heather is one of our Massage Therapists and has been practicing Massage Therapy since 1995 after having transitioned from a career in the Corporate World as an Office Manager and Accountant in a Civil Engineering Firm. Heather first started her interest in the field of massage therapy in the late '80s with her Cosmetology Education wherein she learned the fine art of reflexology. This interest in the art led her to enroll in The Massage Therapy Institute of Oklahoma where she took over 500 hours of Massage Therapy Training. Licensed with the City of Tulsa in 1995, Heather opened her own Massage Therapy Business, Kneading Directions, in downtown Tulsa, Oklahoma. After moving to PA in 1999, she continued her education at the PA School of Muscle Therapy (PSMT) in PA and continued her career in PA within Dr. Mariano's offices. Heather draws from her toolbox of various massage techniques and training to help clients feel their best and most relaxed. Heather has spent many years in the field of Massage Therapy and learning other disciplines of massage along her path. She has also had the opportunity to attend many continuing health education courses along with her husband, Dr. Mariano, in the holistic health field.
---
OUR PARTNERS
Allison Prettyman – Craniosacral/Reiki/Energy Practitioner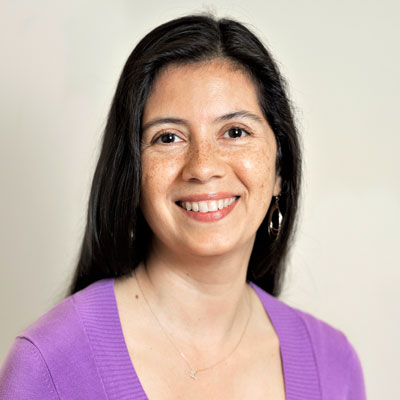 Allison has dedicated over 30 years to helping clients heal and transform through energy healing and intuitive life coaching. With compassion and skill, she combines ancient and modern healing techniques into a unique blend that leaves clients feeling deeply relaxed, nurtured, empowered and symptom free. She has extensive training in energy healing, Reiki therapy, bodywork, intuitive life coaching, meditation practices, and many other holistic therapies. Her sessions work in perfect combination with chiropractic care to help facilitate and awaken the body's natural healing mechanisms. When the body, mind, and spirit are more relaxed, balanced and open the beneficial effects of chiropractic care can be more deeply felt and sustained. She is committed to maintaining a steady practice of inner and outer study and education to better assist clients. In her free time, Allison enjoys traveling, hiking and painting for art collectors and local art venues.
---
Melinda Arcara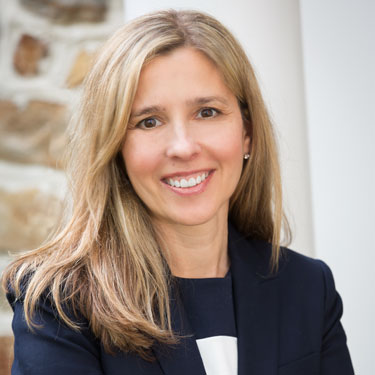 Melinda Arcara is an Author, Speaker, Blogger, Social Media Influencer and Certified Health Coach. She specializes in the use of gluten-free and dairy-free food ingredients for improving digestive health and as a Healthy Food Advocate, she promotes eating whole, clean, local, seasonal and organic foods to her followers and clients. Melinda is the President of Arcara JHC, LLC a health care consulting company based in Chester County, PA that provides individual health coaching and large group health related presentations. She also has a gluten-free restaurant program to train and educate food service owners, and their staff, on the food preparation requirements of gluten-free diners.
Melinda sits on the board of The Rachel Way, a virtual gluten-free food pantry in Plymouth Meeting and co-manages the Gluten Intolerance Group of Chester County, a support group in the region. She is very active on social media as Gluten-Free Bebeand was voted one of the Top 30 Gluten-Free Influencers (2018 and 2019), by the Gluten-Free Buyers Guide. Melinda spent the first forty years of her life with lots of family love and support, but she never felt healthy. Suffering from unexplained symptoms including migraines, stomach pains, anemia, anxiety, weight fluctuations, joint pain (the list goes on and on), she was finally diagnosed with a gluten intolerance in 2010. For Melinda, this diagnosis was a blessing, not a curse as she learned how to be free of unexpected illness and pain with simple dietary changes. She has been featured in podcasts and in publications across the country with a goal to make other peoples health journeys easier than hers. When she isn't coaching and supporting the Gluten-Free Community, she is the "Vice-President of Household Operations" and personal chef for her husband and two teenage children.
---
Venetsana (Venessa) Levin, M.Ed., RA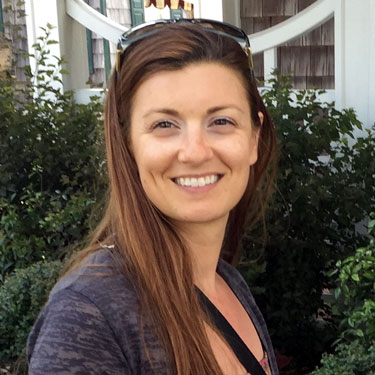 Venetsana (Venessa) Levin, M.Ed., RA is a Registered Aromatherapist, Clinically Trained Holistic Aromatherapy Practitioner, Forever Student, Educator and Owner of Grateful Aromatics, LLC.
Her passion is empowering others to use the potent and healing gifts of Aromatics safely, effectively & ethically. A former High School teacher, Venessa discovered the complementary modality of Aromatherapy after a health crisis forced her early retirement. While she loved teaching, health issues made it impossible to continue and this medical retirement led to a complete lifestyle overhaul & ultimate discovery of Aromatics. Grateful Aromatics was borne of these two loves; Aromatherapy & Education.
The mission of Grateful Aromatics is to provide education on the safety and efficacy of aromatics such as essential oils, plant extracts, absolutes, lipids, and carrier oils so that others may enjoy the benefits aromatics provide. Aromatics such as essential oils are commonly used by many but without regard to the potential hazards and cautions for both themselves and their clients. Venessa's goal is to teach others how to practice Aromatherapy safely, effectively and ethically, maximizing wellness for both client and other practitioners.
Read more about Venetsana »
Venessa offers private consultations, classes, and workshops assisting others in their aromatic journey & providing objective and unbiased education. Grateful Aromatics is proud to offer NCBTMB approved Aromatherapy courses providing continuing Education credits for Therapeutic Mind Body Workers and LMTs in the state of PA and nationally.
Venessa has over 800+ hours of Aromatherapy Education and is continually studying and learning so that she can offer her students and clients the most informed & up-to-date recommendations available. A graduate of the Atlantic Institute of Aromatherapy (Tampa, FL), Venessa is also one of 25 people who have earned the Advanced Diploma in Aromatic Medicine with Mark Webb (ITHMA) in the United States. Additionally, she has studied with Madeleine Kerkhof, Peter Holmes, Dr. Joy Bowles, Dr. Robert Pappas, and completed additional certifications with the Tisserand Institute such as the Essential Oil Safety MasterClass and Essential Oil Skin Care certifications.
Venessa currently serves as one of the Directors on the Board of the Alliance of International Aromatherapists (AIA), an International non-profit organization dedicated to the education of aromatherapists, healthcare professionals and the public in all aspects of aromatherapy. She is also a professional member of NAHA (National Alliance of the Holistic Aromatherapists). Venessa has earned the designation RA by the Aromatherapy Registration Council (ARC), the closest to a regulating Aromatherapy body currently operating in the US as Aromatherapy is currently an unregulated field.
You can find more information about Venessa and the classes and services available at www.gratefularomatics.com or www.facebook.com/GratefulAromatics on Instagram www.instragram.com/GratefulAromatics.
Contact Venetsana
GratefulAromatics@gmail.com | 484-403-6698
---
Karen Costello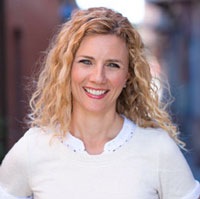 Karen Costello is a Certified Divorce Recovery Coach and relationship mentor with a passion for enabling people to transform heartbreak into miracles. She supports those who feel stuck in an unhappy relationship or are struggling with the guilt and shame of divorce and don't know how to move forward.
Having experienced divorce herself, Karen understands how relationship pain often causes people to question who they are and what their life has become. They may be caught up in an overwhelming emotional roller coaster and paralyzed with fear of their unknown future. She helps them reclaim their hope and confidence for a life beyond heartache and grief as she guides them to trust their inner wisdom and speak their truth. This enables them to find the peace and joy that they've been craving while creating their "Happy EVEN After."
Read more about Karen »
Karen has a Bachelor of Science degree from Villanova University. She has several life and relationship coaching certifications, having trained with personal transformation expert and NY Times bestselling author, Debbie Ford, and Katherine Woodward Thomas, creator, and author of Conscious Uncoupling.
Karen is a mom of two young adults and loves to travel, ski, run, cycle, and listen to live music.
Contact Karen
Karen@KarenAnnCostello.com | www.KarenAnnCostello.com | 484-302-1447
---
Nancy Gentle Boudrie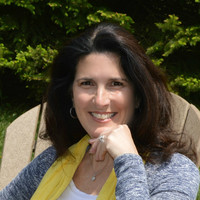 Mindful-Based Coach, Mentor & Speaker, Self-Development Specialist, Meditation Professional, Energy Therapy Expert
Nancy is the Owner and Founder of Awaken With Light, Inc. She has over 20 years experience helping individuals to live mindfully aware and at peace while being at their Optimum Best. Her passion is to help as many people get off of default mode and take charge of their life with purpose and intention so they can truly love their lives.
Nancy began her journey of self-discovery after running her own insurance agency and giving birth to her second child. She was filled with complete overwhelm, a deep unfulfillment with her business, and struggled with not knowing who she really was. That started her quest and once she reached her destination she knew it was her soul's purpose to help as many people reach their own destination.
She uses evidence-based tools and techniques in her Reset & Radiate and Rewire & Radiate programs to help individuals live life to the fullest.Her mission is to help anyone feeling stuck and lacking clarity, unleash the bonds that are holding them back. So they can Radiate a life full of clarity, purpose, and love.
You can join her private Facebook group where she is the most active, holds challenges and giveaways at Facebook.com/groups/BePresentWithNancy.
Contact Nancy
Nancy@AwakenWithLight.com
---
Kim Sherlock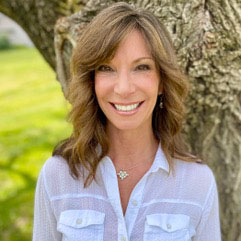 Kim Sherlock lives and works in West Chester, Pennsylvania. She has a business degree from Widener University and graduated from The Institute for Therapeutic Massage and Bodywork. As a licensed massage therapist, she has specialized in Craniosacral Fascial Therapy, also known as CFT for over a decade. She was personally trained by Dr. Barry Gillespie, the founder of CFT to carry on his teaching. Kim teaches CFT throughout the US and internationally as a partner in the CFT Global Team.
Kim treats newborns through adults with a wide variety of health issues. Often, she is the last stop for people who have been searching for help. Her work releases fascial tightness in the body and around the brain caused by trauma that can begin in utero and builds throughout life.
Kim has also trained in Myofunctional Therapy which helps correct dysfunctional oral patterns including mouth breathing which may cause various health, postural, sleep and aesthetic issues.
As part of CFT sessions, Kim educates parents with innovative information for the optimal health of their infants and children. She believes that if parents know this information, many health and structural oral issues will be prevented.
Kim believes that CFT is often the missing piece for becoming the best version of yourself. She is committed to helping people find hope and healing through CFT. She is very passionate about sharing CFT so more people have the opportunity to experience this very effective natural healing modality.
Contact Kim
You can learn more about CFT at www.kimsherlock.com
---
Dr. Jack Wolfson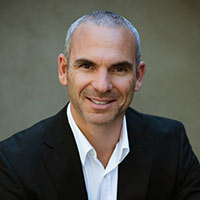 Dr. Jack Wolfson is a board-certified cardiologist and a fellow of the American College of Cardiology. He has emerged as one of the world's leading holistic natural cardiologists, and was a Natural Choice Award Winner in the Holistic MD category from Natural Awakenings Magazine. His ideas have been featured by NBC and CNN and covered in publications like the USA Today and The Wall Street Journal.
Prior to opening Wolfson Integrative Cardiology, Dr. Jack was Chairman of the Department of Medicine and Director of Cardiac Rehabilitation at Paradise Valley Hospital in Arizona. He was also a partner in Arizona's largest cardiology practice.
As a trusted leader in heart health and natural heart health, Dr. Jack has taught more than 10,000 physicians his natural heart health best practices. His book, The Paleo Cardiologist: The Natural Way to Heart Health, was an Amazon # 1 best seller. He is an in-demand lecturer about natural healthy living without Big Pharma pills and invasive procedures.
Contact Dr. Jack Wolfson
If you are interested in being treated by Wolfson Integrative Cardiology, please visit https://www.wolfsonintegrativecardiology.com.
---
Mariano Holistic Life Center, Inc. | (610) 640-4673